Rescue excavations • emergency recovery • construction supervision
Depending on the acuteness of archaeological measures, we carry out our work before the construction, during, or a combination of both.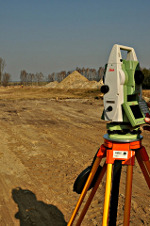 If the archaeological measures are planned early on, building delay can be significantly reduced or even avoided. Often archaeological measures become necessary for active building projects. Through a professional coordination of the cooperation with construction firms, a frictionless integration of the investigations into the building project is possible. Moreover, our modern documentation techniques help shorten the time needed on-site. Especially for large scale projects in Medieval- to Modern Era urban centres, our methodology offers clear advantages. Thus, construction delays can be reduced also for excavations contemporaneous to the building project.